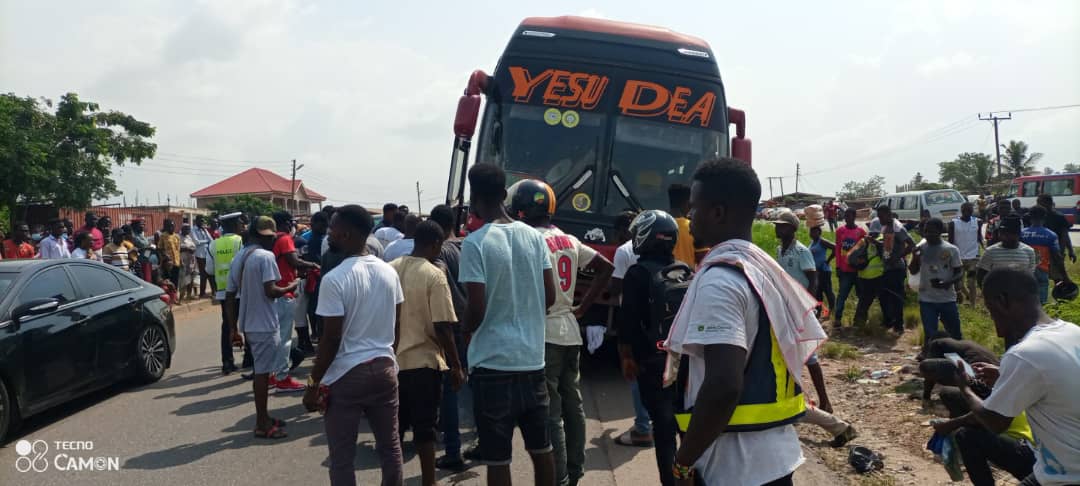 A VIP bus carrying passengers from Kumasi towards Accra direction has crushed a motorbike rider to death at the Nsawam overpass on the Accra to Kumasi highways.
The accident occurred when the motorbike rider attempted to cross the road without observing road traffic regulations.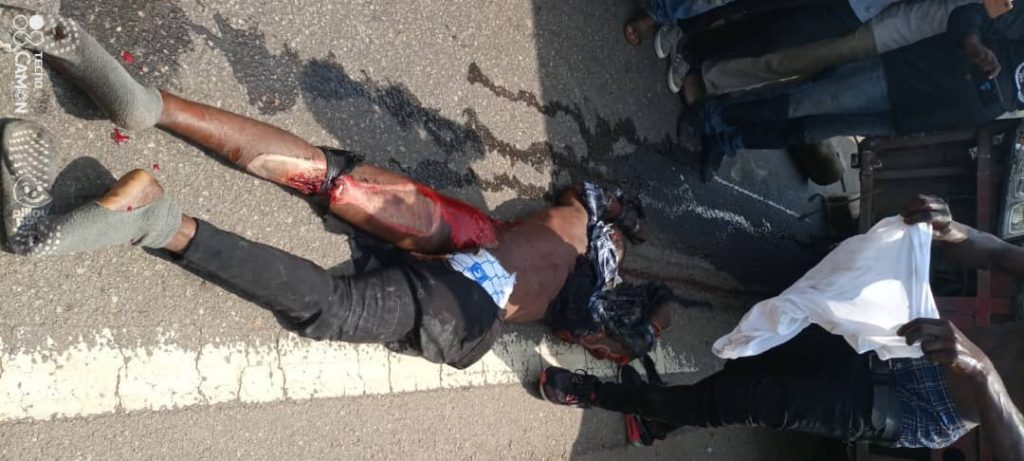 "The gory accident involving a VIP bus and a motorbike occurred at Adoagyiri overpass where the break sellers are around noon. The middle-aged man only identified as a worker of the department of agriculture at Aburi died instantly. According to eyewitnesses, the motor rider in an attempt to enter the main road and trying to outsmart the Kumasi bound VIP bus, unfortunately, could not do that fast enough and was trapped under the bus as well as the motorbike" A witness told Mybrytfmonline.com.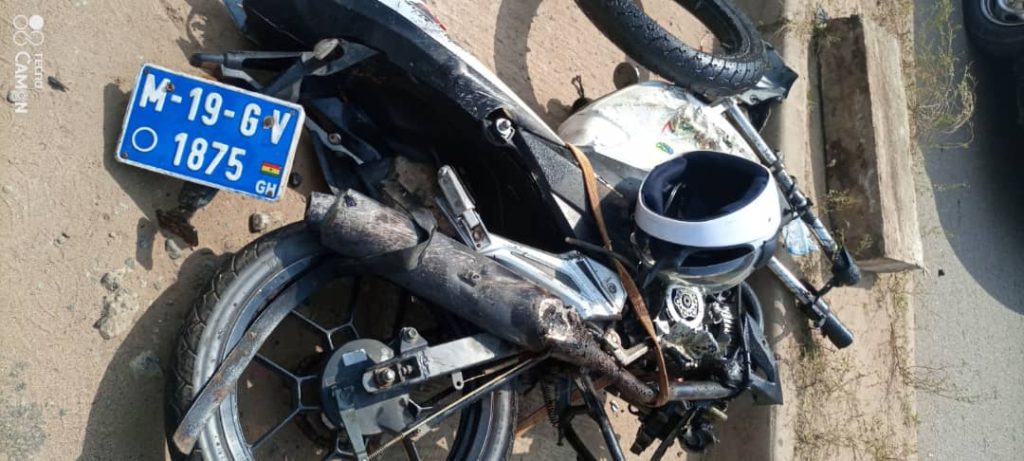 He added "the bus dragged him some distance before it could stop. They said if the bus had attempted to save/ swerve the motorbike, it could have run over a number of the bread sellers and it would have been more fatal than what happened. NADMO Deputy Director, the police, the ambulance service, and zone four (4) officers were at the scene to make sure the mutilated body was conveyed to the Nsawam Government Hospital morgue".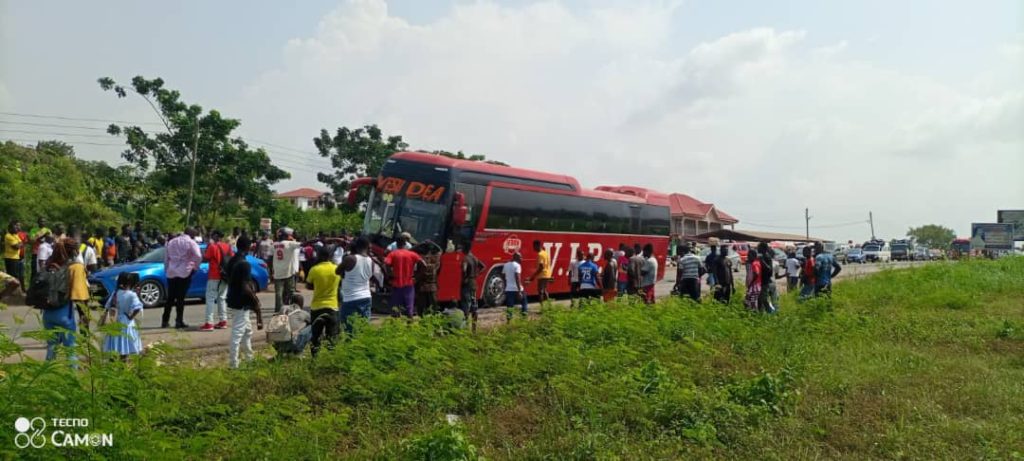 Source: Mybrytfmonline.com/Obed Ansah