The school Placement has wasted a lot of time. The GES started telling the public that they would release it since last year. The people in the nation are mad at what the GES is doing but they keep their mouth shut. The reasons why the school Placement were delaying iss because of some problems the GES were facing. Covid-19 is one of the major problems which slowed them down.
The GES wrote a letter to confirm the actual date they were releasing the school placement.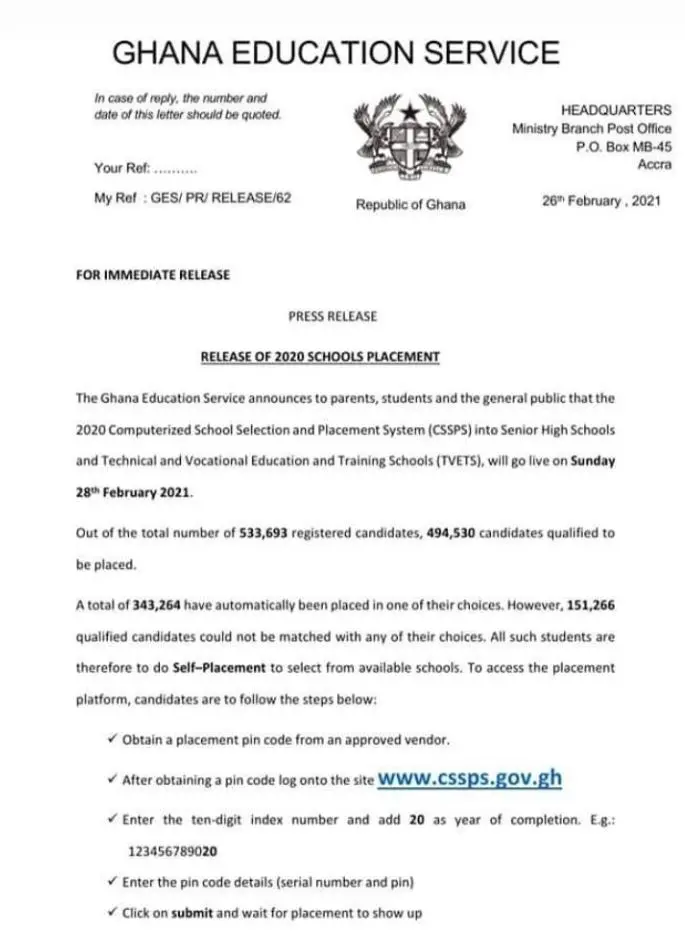 It says"the Ghana Education Service announces to parents,students and the general public that the 2020 computerized school selection and placement system(CSSPS) into senior high schools and technical and vocational education and training schools(TVTETS) who go live on Sunday 28 February 2021.
Out of the total number of 533,693 registered candidates 494,530 candidate qualified to be placed.
A total of 343,264 automatically being placed in one of their choices. However, 151,266 qualified candidates could not be matched with any of their choices. All such students are therefor to be self-placement to select from available schools"
Source : Opera News