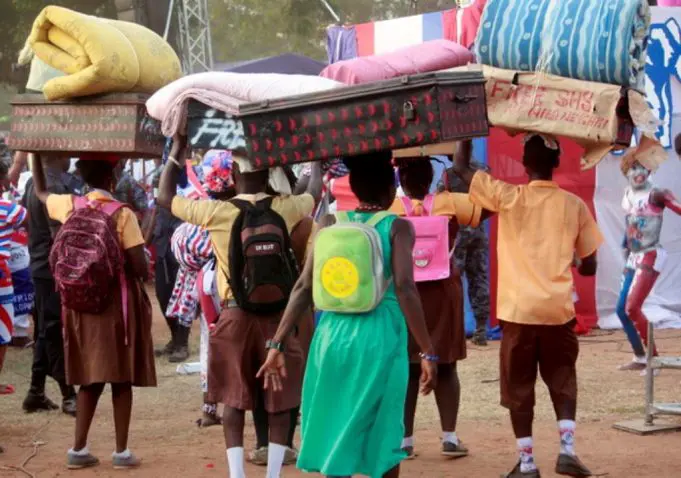 The mode of seeking a transfer from one Senior High School to the other has changed since the introduction of the famous Free Senior High School policy in 2017.
The Ministry of Education (MoE) has come out with guidelines concerning student transfer.
This piece is to enlighten parents who have the perception that student transfer in this era of FSHS is not possible.
This piece will enlighten individuals on the processes involved in student transfer in SHS.
The Free Senior High School (FSHS) policy since its introduction had catered for the needs of students such as textbooks, School uniforms, feeding, school fees, et'al.
Each student is given a set of textbooks, feeding and school fees paid, and other items Subsidized by the government.
If a student moves from one school to another, the student will then be given the same items, the government will then have to spend double on the said student.
The new transfer policy is that the student going on transfer will take a release letter from his school (current school) and assurance letter from his new school (a new school he/she wishes to be transferred to) and submit both letters to the Free Senior High School Secretariat.
The student has to be cleared by the school before he/she is released.
The student data is consequently migrated from the old school to the new school by the FSHS Secretariat. The heads of both Schools are notified.
The student will be given a letter to present to the Head of the new school.
Source; Opera News