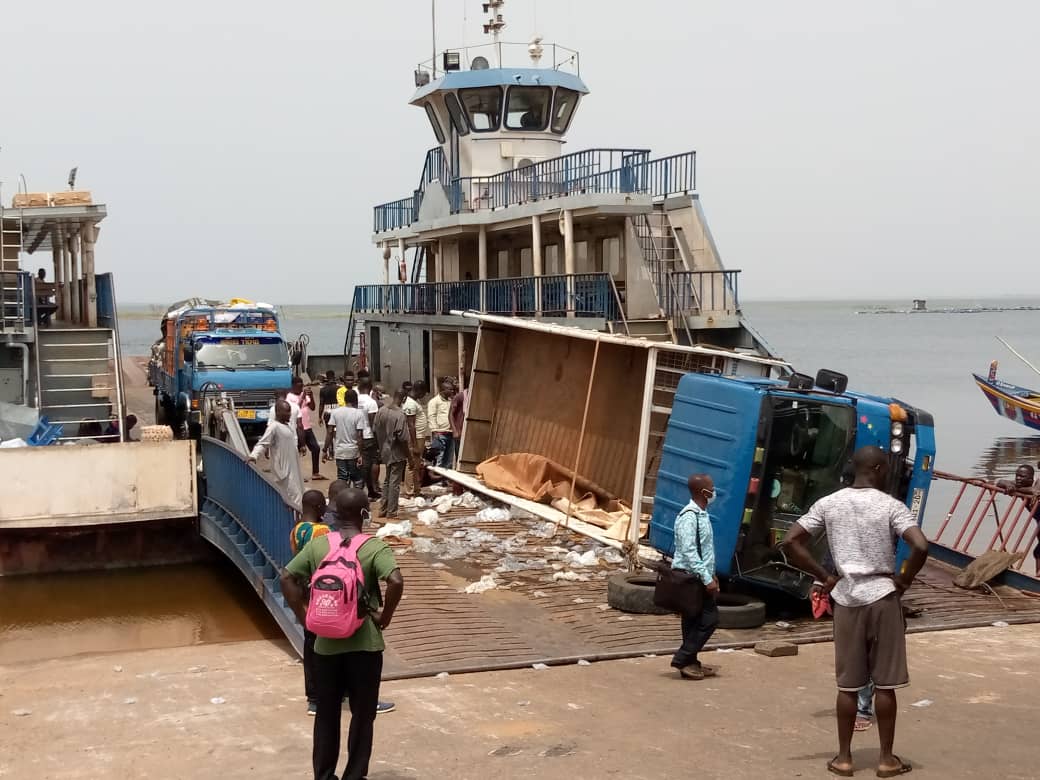 A Kia Truck loaded with sachet water crashed while onboarding the pontoon onshore of Adawso side of the Afram River in Afram Plains South of the Eastern Region.
The Kia Truck suddenly overturned and crashed by its side.
The driver and mate escaped unhurt but many bags of sachet water were destroyed.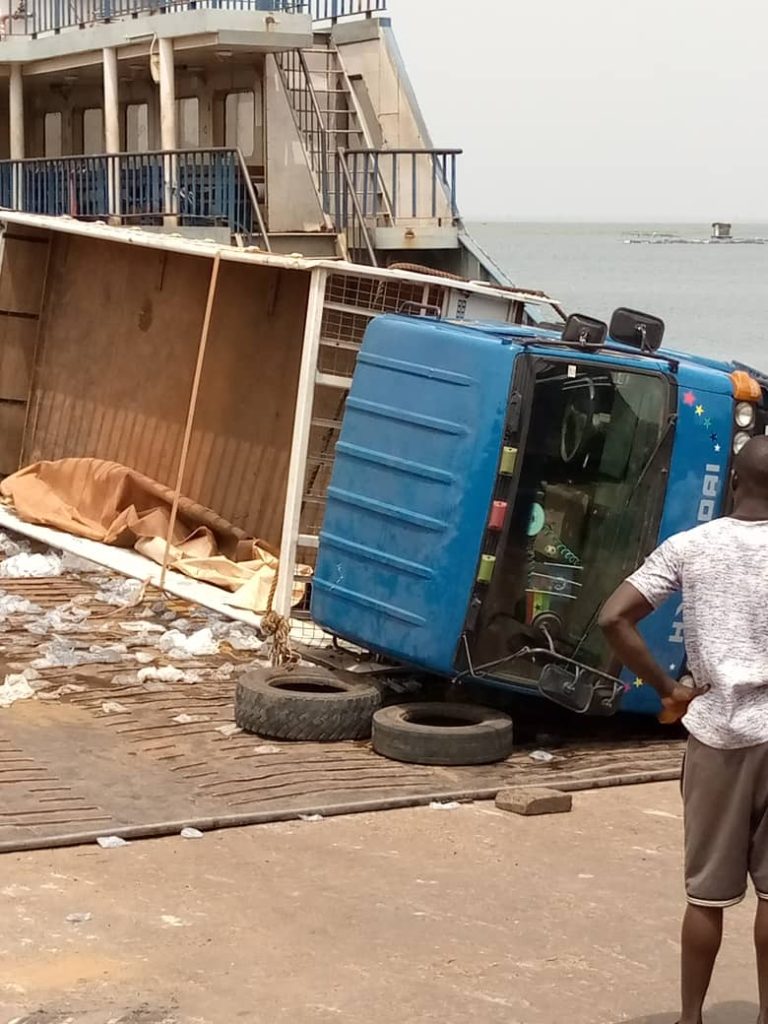 The incident halted the operation of the ferry for a brief moment.
"The operation of the ferry has come to a halt this morning due to an incident that has happened again on the ferry this morning at Adawso landing site when the ferry was loading for the second crossing at around 9:00am today February 28, 2021. A Kia truck full of sachet water turned side down when entering the ferry" an eyewitness said.
This is happening at the back of the February 15, 2021 incident which occurred when the single-engine of the ferry operating on Afram River in Afram Plains South broke down while sailing passengers and cargo on the river
The ferry was transporting scores of passengers including traders, and Cargo vehicles loaded with goods from Ekye Amanfrom towards Adawso in Afram Plains South at about 4:00pm on Monday.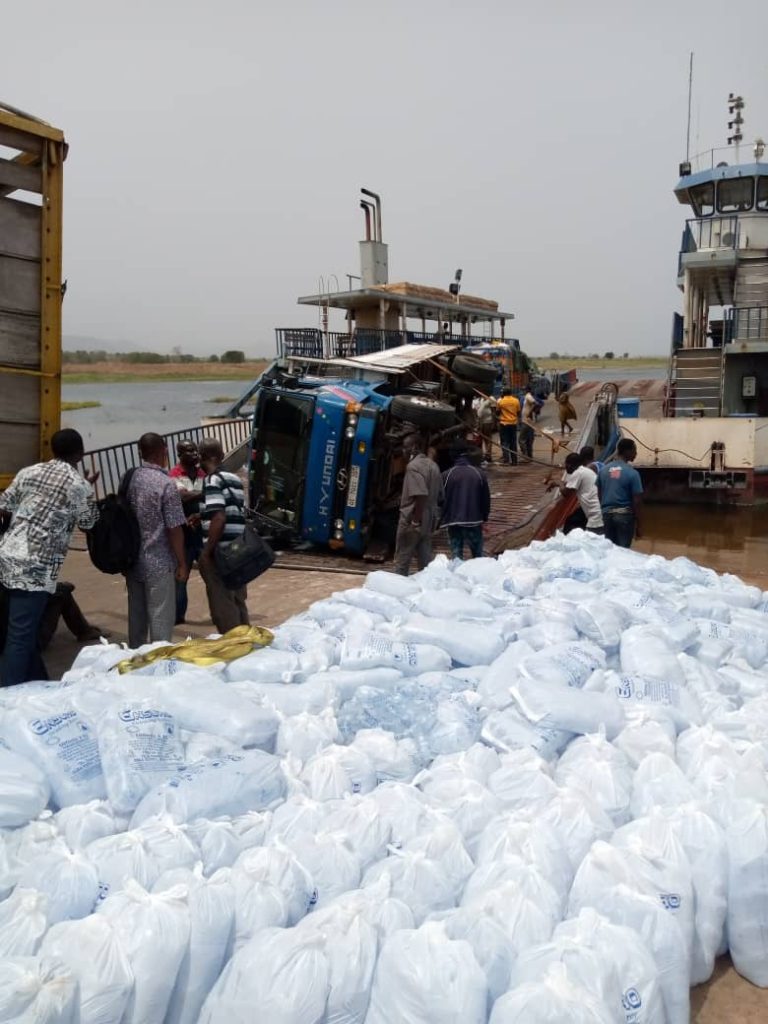 The engine stopped working after the pontoon was hit by a storm while moving on the river. It was subsequently dragged downstream by the wind to anchor on the deepest side of the river.
After hours, some local boat operators went to rescue the passengers on board the ferry to the shores of the river. However, Cargo vehicles and passenger vehicles are still stuck on the river.
Three days later the ferry was pulled back to onshore to resume operation.
Source: Mybrytfmonline