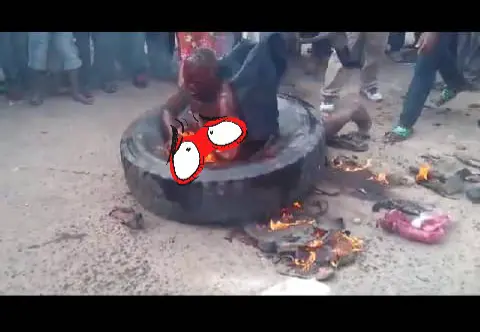 Phoebe is an arm Robber who has robbed for so many years although he is young,he is 25 years of age and he has not step his foot in class room before. Phoebe stays with his grandmother because he run away from his parent because of his behaviour.
Phoebe robbed all the members in his area but because of the old lady, they usually forgive him. He got a job in the city and went to the city which worsen the case ,because he joined a robbery gang in Accra. They robbed almost all the area's in Accra, most of the people in the suspected him and know what kind of job they are doing.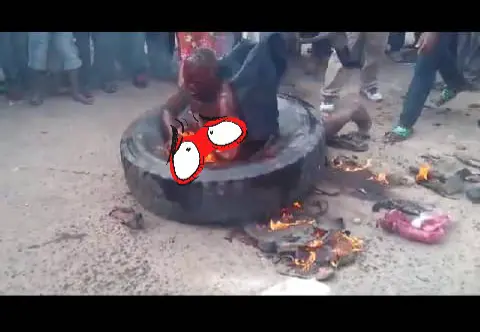 One day his gang went on an operation at Accra and unfortunately for them, they were chanced by the community members and caught Phoebe but unfortunately for them, there was nobody to rescue him. According to Phoebe he has killed almost ten people during his career and injured most of them which cause the youth very annoyed.
They beat Phoebe till he was weak and tired him with car tyre and burnt him, so a good citizen call the Police but they came and met phoebe,s body burnt to death which is very dejected.
Source : opera news